Welcome to Connections -
The course is designed to assist in-coming freshmen with the transition to high school. Students will work on organization, note-taking, study strategies, self-advocacy and communication. There will also be activities and discussions to help build confidence, resiliency and a growth mind set. My goal is to support students in their academic and elective courses at Ponderosa, and create an organized and structured environment where each student can thrive. Students are expected to complete homework at HOME and then use class time to clarify or correct what they did not understand or work on outside course work for the following or subsequent day. Senior tutors will also be in the classroom to assist with challenging assignments and provide additional support. I encourage communication between home and school, and I hope you will contact me with any questions or concerns.
aluna@eduhsd.k12.ca.us or (530) 677-2281 x2344
Expectations -
Regular Attendance ​
Active Participation
A Positive Attitude
Powered by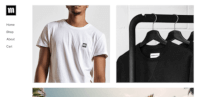 Create your own unique website with customizable templates.